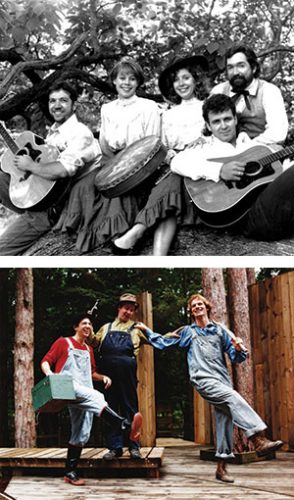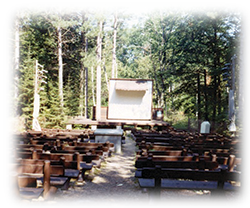 Northern Sky Theater had its beginnings in 1970, when a small troupe of talented college students, the Heritage Ensemble, began performing folk revues for an audience of mostly campers in Peninsula State Park. Over the decades, a dedicated group of artists with Wisconsin roots transformed the company into a regionally acclaimed, professional theater, remarkable for its commitment to developing and performing its own material.
Today, our ongoing mission of creating original shows has given us a unique identity with a history of over 50 world premieres. Over 40,000 people attend the theater annually, giving us a remarkably loyal following.
We are now ready to take a bold new step, building a creative campus to ensure that our mission will be sustainable well into the future. We invite you to take that step with us.
The Park amphitheater will always be our summer venue – Our Main Event! But, for each new show we create, a lot needs to happen indoors, away from the park. Currently, that's happening at multiple rented facilities all over the county: We have our administrative offices in Ephraim; we build sets and store costumes in a barn near Baileys Harbor; we store sets and props in Fish Creek; and we rehearse at Birch Creek in Egg Harbor. Birch Creek is the latest of ten different rented rehearsal spaces in the past 25 years.
We need to focus on creating new material, but we have no consistently available, appropriate place to meet with a large group to do the necessary work. When we'd like to do a reading or a workshop of a new show and invite you to be a part of it, we sometimes simply cannot find a place to do it. In fact, some of our most critical rental options are disappearing faster than we can replace them, making it difficult to map out long-term plans for developing the new works that are vital to our future.

Rental facilities scattered about the county:
Offices in Ephraim
Shop & costume space in Baileys Harbor
Storage space in Fish Creek
Rehearsal space in Egg Harbor
Fall performance space at Door Community Auditorium and various town halls
We spend roughly $80,000 every year in various rental expenses alone.
In order for us to keep creating new works for you, we need a place to call our own.
… we found just the place!
The Northern Sky campus will centralize all of our support operations and include Northern Door County's only professionally equipped, intimate performance space.
The centerpiece of the Northern Sky campus will be a professionally equipped, intimate 248-seat theater that will serve as an ideal home for our fall and winter shows. In addition, it will be used for rehearsals, readings, workshops and benefits, making your Northern Sky experience a more integrated one.
When you visit our creative campus, you'll walk into an open lobby with a view of the surrounding woods, where you'll be able to purchase your tickets, buy a gift item, say hello to the friendly folks in the office, catch a glimpse of rehearsals, and greet the artists as they prepare for upcoming performances.
Our new creative campus will:
Centralize all of our support operations
Increase our efficiency, thus increasing our creative capacity
Enable opportunities to share our creative process
Augment our outreach and program offerings
Facilitate developing new works year-round
Rededicate funds for current rental expenses
Ensure the future and stability of Northern Sky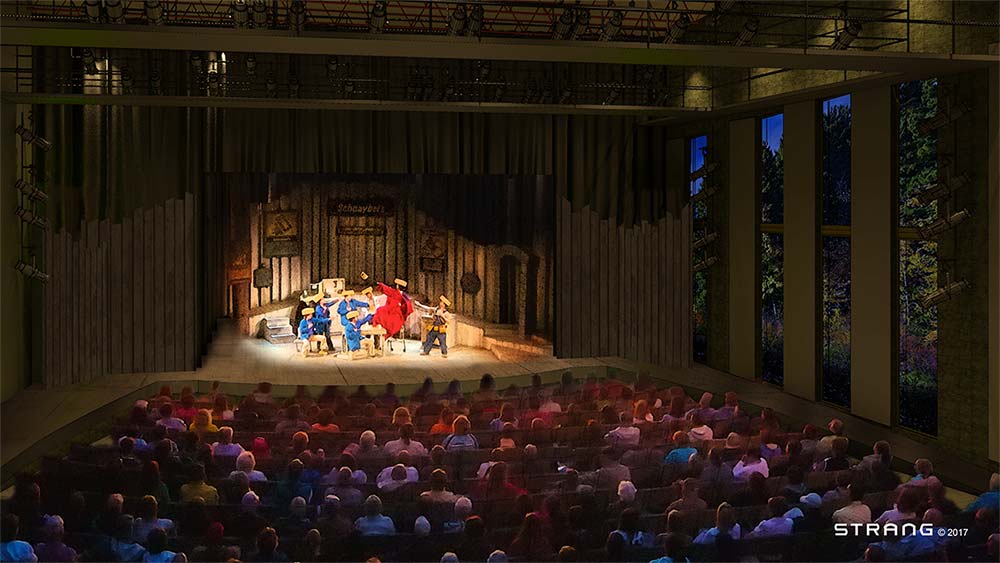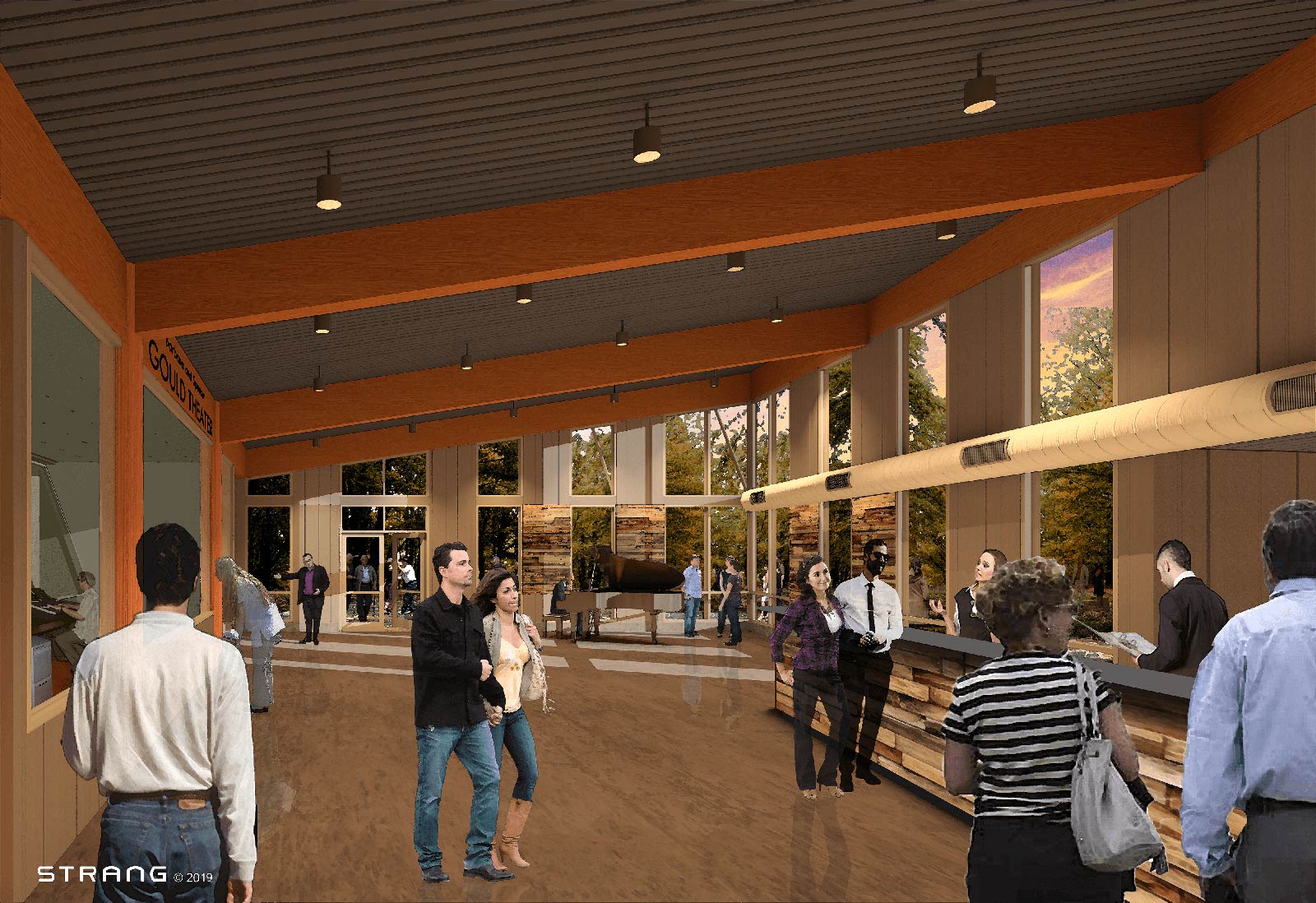 A place of serenity and solace, a place in nature to nourish the creative spirit, a place where original musical theater comes to life, a place to call home.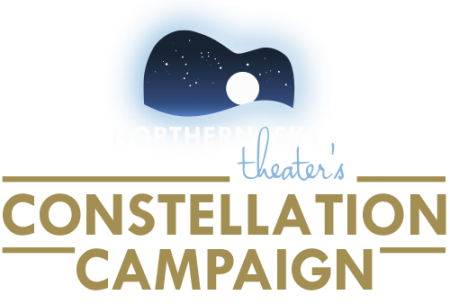 This new creative campus will make everything we offer at the park come together more efficiently. All our scattered pre-production resources will be consolidated and completely focused on bringing you more great theater. Most importantly, the park and the new campus will support, sustain, and strengthen each other, our mission, and the future of the theater that you love.
Amphitheater Enhancements
We also plan to make improvements at the park, enhancing your entire visit when you see a show there. We know that your Northern Sky summer memories are special not only because of the shows that we perform, but also because of the beautiful place where we are privileged to perform them.
The two combined are the heart and soul of Northern Sky Theater. We've had a remarkable 47-year partnership with the Wisconsin State Park system and that's going to continue. In 2016, Northern Sky and the Wisconsin DNR renewed this partnership for 15 years, effectively securing our home in the park for the next generation of theatergoers.
"There are a lot of partnerships in our state parks but I am not aware of anyone that does anything like Northern Sky Theater in Peninsula State Park. It really is in a class by itself. And what has been achieved by this partnership is unbelievable."
– Stephanie Klett,
Wisconsin State Secretary of Tourism
Improving our summer home and building the supportive campus are integral components of the long-range vision of the company.
Since building our new stage and adding dressing room and path lighting in 2001, we've done everything we can to make further needed improvements. We've added small enhancements, like our exit road and fire ring. But many of our interim solutions to various problems have surpassed their life expectancy.
With a few strategic tweaks and renovations, we an make some dramatic improvements to the overall Northern Sky experience that will impact the quality of your visit without changing what you love most about our theater under the stars.
Enhancing the Northern Sky Experience
New public restrooms
Improved seating comfort
New merchandise & concessions facilities, including two new patron shelter areas
Technical booth rebuild with new center lighting grid Sound system upgrade
Dressing room renovation & expansion
Additional backstage storage units
Renovated patron staircase entry area
Parking lot improvements
That's what this project is about – ensuring our future.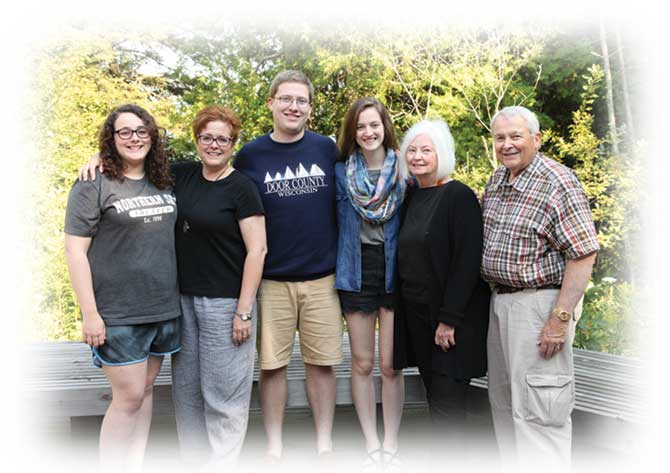 "It's wonderful to see groups of families, out in the park, under the stars… it's magical."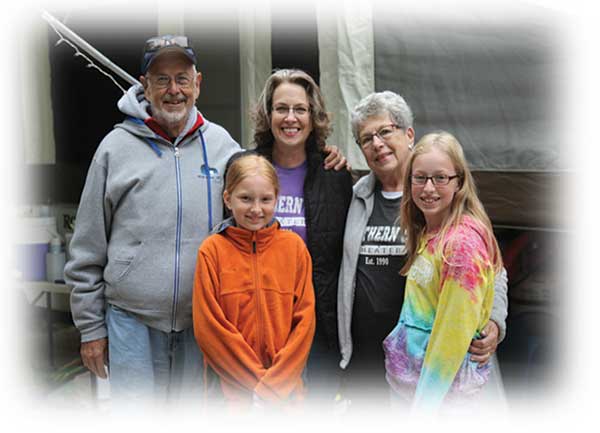 "What's fun is bringing my granddaughter and my daughter. We've had generations of family members that have joined us."
Northern Sky's Constellation Campaign is key to sustaining our future, what we like to call the "Northern Sky Experience!" You can help ensure those beautiful family evenings and memories for generations to come. Our ongoing mission is brimming with vitality, and our future more promising than ever.
In making your gift to our campaign, we ask that you consider the contribution that Northern Sky Theater has made to the Door County community, to the art form of creating original musicals, and to the magic that we've brought to you and your family over the years.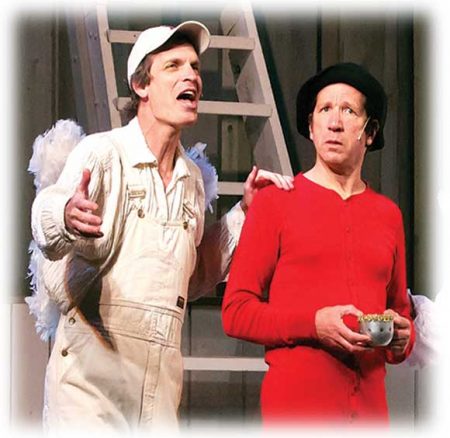 Together, we can make this happen. Be a star in the newest corner of YOUR Northern Sky Theater …
We need your help to reach our goal so that we are ready to break ground on our new campus in 2018.
In addition to our deepest gratitude for gifts of any size, we are also pleased to offer these special recognition opportunities:
For a contribution of $500 your name may be inscribed on a brick paver at our creative campus.
For a contribution of $1,000 your name may be inscribed on a seat plaque in our new creative center theater.
For a contribution of $2,000 your name may be inscribed on a bench in the park amphitheater.
For a contribution of $5,000 or more your name will be featured on a donor wall at our new campus.
Additional naming opportunities are still available at the $50,000 level and above, including new buildings at the amphitheater and spaces at our new campus. Please see the enclosed donor card, or visit NorthernSkyTheater.com to make a gift.
With your help, there's room enough to grow beneath the Northern Sky.
Northern Sky Theater's Board of Directors
Mary Seeberg
Chairperson
Cynthia Stiehl
Vice-Chairperson
Thomas A. Moore
Treasurer
Dave Maier
Jeff Herbst
Mark Breseman
Katie Dahl
Frederick J. Heide
Michael J. McCoy
Carla Peterson
John Sawyer
Paula Wright-Keller
Capital Campaign Team
Mark Breseman
Susan Caldwell
Katie Dahl
Holly Feldman
Doc Heide
Jeff Herbst
Judy Kottmeier
Molly Rhode
Mary Seeberg
Dawn Welter
Building Committee
Gwen Graboyes
Jeff Herbst
Jim Jacquet
Dave Maier
Carla Peterson
Molly Rhode
John Sawyer
Mary Seeberg
Tim Stone
Paula Wright-Keller
Park Committee
David Alley
Joe Graboyes
George Gorchynsky
Charli Lundstedt
Dave Maier
Thomas A. Moore
Molly Rhode
Neen Rock
Nic Trapani